Daily Patient Screening: What It Is and How to Get Started
Healthcare philanthropy is growing, though there is increasing competition between organizations for donors and funding. iWave's latest eBook presents challenges and opportunities in healthcare philanthropy, such as daily patient screening.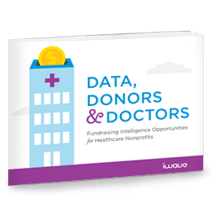 By reading this eBook, you will learn how to:

Understand your organization's place within the overall state of healthcare philanthropy
Implement daily patient screening at your healthcare organization
Leverage corporate and foundation giving opportunities
Please note: We will email this resource to you. Make sure you're subscribed to receive this resource!