We pulled together the best tips for building your nonprofit's new list of top prospective donors. With this reference guide, you're going to learn some seriously easy strategies to make exceeding campaign goals a reality.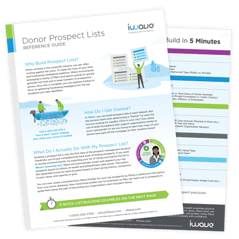 Check out this reference guide to get the low-down on everything to do with prospect lists, including five lists you can build in five minutes!
Download the reference guide by completing the form to the right!