Nonprofit Storytelling Conference
Registrants and attendeees: Sign up for and complete your personalized demo with an iWave expert and receive a $50 Amazon gift card.
How it Works:
Click on the button below
Sign up for your demo
Complete your demo
Receive a $50 Amazon gift card to enjoy!
*Promotion is available to any nonprofit organization who hasn't had an active iWave license in the past four weeks. Nonprofits must complete a demo. Additional restrictions may apply.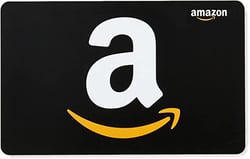 ---
Want to learn more about iWave?
iWave can help nonprofits identify, cultivate and retain donors to raise more gifts.
Nonprofits have an amazing opportunity to bring donors together in order to benefit the entire community. This mission is the sweet spot for fundraising intelligence. Whether they need major gift donors for an upcoming capital campaign, they're looking for volunteers within their community, or they need to learn more about the philanthropic interests of wealthy individuals, fundraising intelligence will help!
Find out more information on why fundraising intelligence and wealth screening can help your nonprofit flourish.